OST2PST Office 2003 Conversion With Effective OST2PST Solution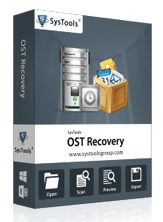 Exchange server issues have become easy to handle situation with OST2PST converter software. Problems with Exchange leads to cause OST file damage too which means least possibility to access messages, address, schedules, to do list, journals, and rest of the other components. For this very complicated situation, use OST2PST Office 2003 Conversion software. With our efficient solution it is very easy for you to convert OST2PST Office 2003 in simplest possible manner.
Free Download
Purchase Now
The major chances of losing OST files includes reasons like OST2PST internal errors, inability to read, open, and access OST files, etc. After arise of error message you won't be able to carry out any operation on OST files. However, our free OST2PST Office 2003 Conversion program has wide scope to convert OST2PST which allow you accessing data as it is in PST file format of Outlook.
Our OST2PST 2003 saves recovered OST data in ANSI or Unicode PST files of Outlook
This OST2PST.zip solution repairs OST files with file attachments, Metadata information, etc
You can also convert OST2PST files format and two other file formats also say MSG and EML.
Our OST2PST Office 2003 Conversion supports all Exchange and Windows editions so you can use this software for all versions of the platforms mentioned
Under Free OST2PST Office 2003 Conversion software demonstration, you are privileged to see the process to scan damaged OST files. Also, free trial copy repairs all the corrupted OST files but cannot save because full version is important to buy for this conversion.
Why convert OST in MSG?
Conversion of OST emails in MSG is useful in case you have requirement to convert single message in MSG file format. If you have requirement to access only single mail or need to send single message then you can choose this option.
Why convert OST in EML?
This conversion is suggested to use if you required only a single OST email as EML stands for one single mail.